Wood Rot Repair & Replacement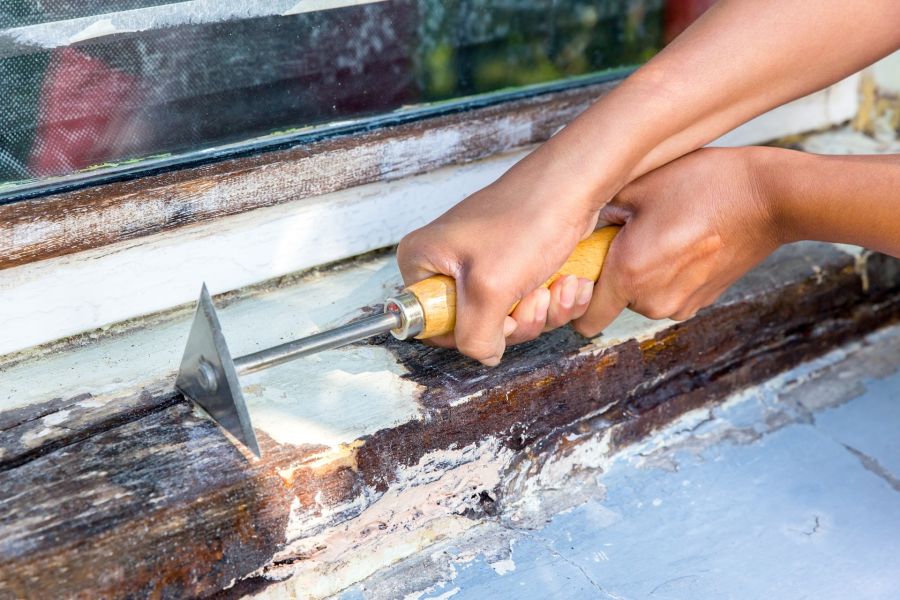 Wood rot is caused by a particular species of fungus that when there's enough moisture present it's spores that have landed on exposed wood begin to thrive. Although wood rot can often be easily identified it is not always immediately visible to the untrained eye. Obvious signs of wood rot include white or grey growth on the wood, green algae, blistering, cracked or peeling paint and wood that is darker in color than the other wood in the surrounding area. Wood rot may also occur beneath the surface of the wood and below intact layers of paint. Wood Rot is unsightly and unsafe as it can compromise the structural integrity of your home or business. Proper inspection and assessment should be performed to determine the extent of the damage and a course of action for repair and replacement of the wood as needed. Mars Painting has specialized in wood rot repairs and replacements since 1992. We will seamlessly restore and protect your property. Call (224) 347-6757 to get started today.
---
Call Now For A Free Quote:
---
What's the Big Deal With Wood Rot?
Rotted wood can be caused by either dry rot or wet rot, a different type of fungus causes one or the other to occur. Whether you are experiencing wet or dry wood rot at your home or business it is best to let a professional evaluate your property to make that determination so it can be treated properly. Untreated wood rot will continue to spread to the surrounding wood and can even grow into non-wood surfaces such as plaster and mortar. If your property is affected by wood rot it is crucial as part of the repair process to identify the circumstances that allowed it to come about. The typical culprits are damaged or leaking gutters and downspouts, plumbing leaks and poor ventilation among others. Experience and knowledge are key to ensuring all of the fungi is properly removed and treated to completely remedy the issue. Here at Mars Painting, we have over 31 years experience repairing and replacing wood rot and have the expertise to fully restore your property.
Wood Rot Repair & Replacement Process
Evaluate the damage and determine if repair or replacement is needed

Clean all affected surfaces and treat the area for fungus

Restore the property by either removing damaged wood and repairing or replacing the wood

Add a protective layer to prevent any wood from rotting in the future
When you experience wood rot at your home or business don't hesitate, call the experts at Mars Painting at (224) 347-6757.
---
Call for Fast FREE Quote
---